Metal Spinning is a powerful craft used to create axi-symmetrical components for a wide range of industries. It's recognized as one of the oldest techniques for the production of hollow metal components which can be traced back as far as Ancient Egypt.

Working with designers, manufacturers and fellow artisans we have recognized the different pain points they have during the design process of their products. It's why we have compiled this simple, easy to read guide to help you make the most of the Metal Spinning Process.

Below, we take you through 7 design tips we think will make your life easier when it comes to your next Metal Spinning project.
Quick Note;
Before we delve deeper into some best practice in your design process, it is always beneficial to learn more about the Metal Spinning craft.
Tip #1: Defining Your Component's Function
It is important to understand the function of your component or product in order to effectively design it. This information is extremely useful throughout the different stages of the design process.
Take some time to really think about the purpose of your product. Will it be used in a deep sea exercise? Or sent to observe the Sun? Will it serve as an ornament? Or will it assist with chemical transportation for a scientific breakthrough? The questions you ask yourself will be important going forward.
Of course the important question 'can it be Metal Spun' is just as important if you are considering the process to begin with. As mentioned earlier, the process involves the creation of hollow, symmetrical shapes formed from a piece of sheet metal over a tool. Make sure your design(s) match this basic requirement.
Tip #2: Choosing Your Material
Now that you have defined your component's function, the next decision you should consider is what material it should be made from.
Brass and Copper are popular materials for products in the home and furniture industry due to the aesthetics of the materials. Stainless Steel is also popular when the function of the product heavily involves elements of hygiene. Meanwhile, an Alloy such as INCONEL 625 has properties best suited for deep sea operations.
It's important to understand the properties of the materials because it can make or break your designs.
Cost of materials should also be considered within your budgets. Given the increasing prices of Steel, which you learn more about here, the slightest increase / decrease in material thickness can have major implications on the cost of your project.
It's important to bare in mind the impact Metal Spinning has on the material. Multiple passes with the spinning tool can actually harden the material in use, which you can use to your benefit by opting for a lighter material like Aluminium.
We do recommend picking the right material ahead of time to get the best out of the design process, allowing you to best prepare your budgets and reduce waste. It is also important to note the finish requirements of your component. Additional services can be used that utilize standard scotch-brite finishes and even mirror polishing and these can be discussed with us during the design process.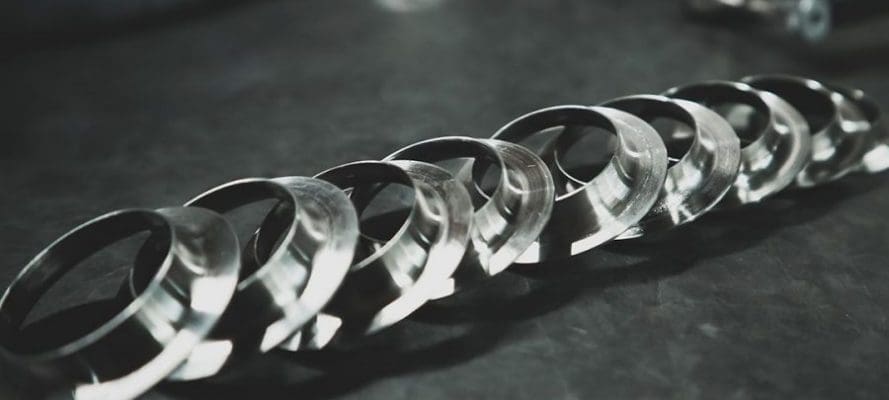 Tip #3: Defining Your Material Thicknesses
After a careful consideration of what materials you want your product / components to be made from, it's time to define the thicknesses of your project.
Projects with a large corner radius will thin the material less than tight corners for example. It's also important to consider the length of your component. Too thin a material will stretch and 'tear' over specific dimensions.
The thicker the material, the harder it is to form which will increase the time spent to form a component. This will have implications on the cost of your project as more man hours are required to fill out the process.
Tip #4: Deciding On Your Dimensions
During the decision process of material thickness, you should also be considering your dimensions.
You should now, at this stage, have a better understanding of your project's function and should therefore have a good understanding of dimensions. Especially if your project is a component that is part of a sub-assembly.
The size of your components will weigh heavily on the cost, and shaving off a few millimeters can save you further money.
Tip #5: Specifying Your Tolerances
The tolerances you require will largely be dependent on the function of the product / component. In some cases, the metal-spun component doesn't need a uniform thickness throughout. In any case, it's important to specify if your project needs a uniform thickness.
Operators will be best equipped with the knowledge of where to focus their stress points during the metal spinning process. We recommend performing a cost analysis, which we'll talk more about next, to give you a better understanding of how best to use your money when it comes to tolerance specifications.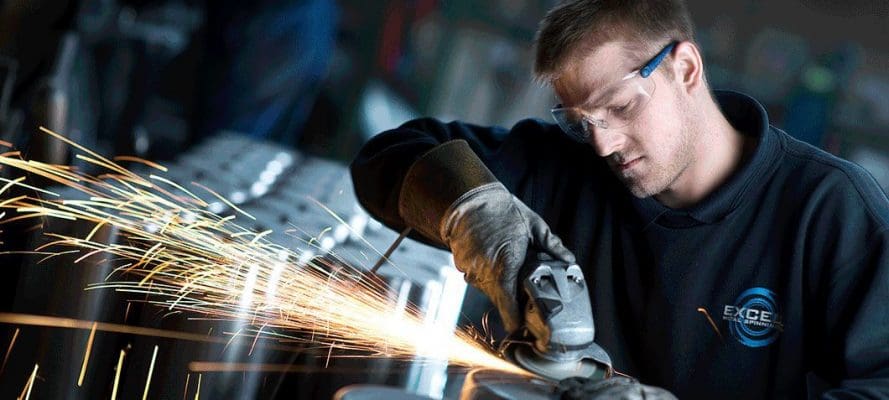 Tip #6: Perform A Cost Analysis
Metal Spinning is considered one the most efficient metal forming processes within the production community. It has added advantages whereby small batch production would be too expensive in processes best suited for large production.
Over recent years, Metal Spinning has aided many with prototyping and Bespoke project cost effectively. It's why it is important to perform a cost analysis to see if Metal Spinning is right for you.
In some cases, as mentioned earlier, you can benefit from using lighter, cheaper materials as the Metal spinning process itself can actually harden the material. This gives the process a further advantage over other metal forming processes.
There is also less waste involved, further reducing the cost of the project as it fully utilizes the sheet metal discs that the component initially starts as. Be sure to factor these, and other advantages of Metal Spinning highlighted in the linked guides, within your cost analysis.
Tip #7: Speak With A Design Consultant
The final tip we have for your Metal Spinning project is to consult with the experts themselves. Our team are on hand to answer your questions, and give you a better understanding of the process and the capabilities of the craft.
Our team of Metal Spinning experts have a combined 200 years + in the field and can provide you with knowledge of materials and its impact on costs, tolerance capabilities, a better understanding of the impact of various finishing processes and how best you can save your money.
As a leading expert in the field of Metal Spinning, and the leading organization in the UK Metal Spinning Industry, Excell's services have been widely sought after worldwide. With the vast skills and knowledge required, we can ensure quality products are delivered on time and to your requirements!
To get started on your next project with us, and to determine the best possible solution for your industry needs, you can fill out a Quotation Form. Our team are on hand ready to help you!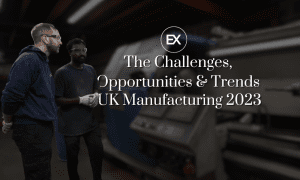 Insights

In today's blog post, we will take a closer look at the challenges and opportunities that have presented themselves this year. Let's explore some of the external factors that are shaping our industry today.
Read More »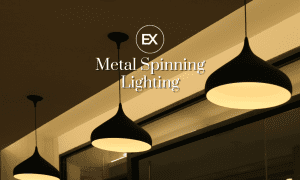 Insights

In today's blog, we will explore more about the metal spinning technique that helps light up our homes and streets. We explore some of the materials used for lighting in addition to the innovative designs metal spinning has to offer. Let's illuminate you with knowledge!
Read More »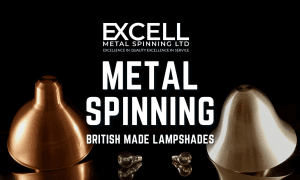 Best Practice

In this blog, we explore a brief on how metal spinning works and why it is so adept at making lampshades. We will also take you through how we can help with your lampshade projects, showcasing real world examples of our work. So enough talking, and let's get straight to it.
Read More »