INCONEL alloy 625 recently made an appearance within our Metal Spinning operations, and it certainly earned its respect as a 'superalloy'. The material leads the way as one of the flagship nickel alloys in the INCONEL range, and in this guide, we reveal everything you need to know about INCONEL Alloy 625.
The high temperature alloy plays a prominent role within industry as a go-to material for a wide variety of applications. And since the last few decades during its rise to fame within metallurgy, it is yet to be superseded by another material and is well regarded as an indispensable alloy by engineers alike.
In recent years, INCONEL alloy 625 has gone beyond its original use in steam piping, and is now seen within aircraft ducting systems, specialized seawater equipment and chemical processing, to name a few. With the advancements in new processing methods, engineers are able to better understand the capabilities of the superalloy. For example, variations in composition and improved milling practice has boosted the fatigue life of thin sheet.
Below we take a look at the brief history of INCONEL Alloy 625
The History of INCONEL Alloy 625
Development of INCONEL Alloy 625 began in the 1950s after a growing demand for high-strength steam-line piping material which would be used within powerplants. The Eddystone plant near Philadelphia was one such plant, and was being built with 316 grade stainless steel.
The Steam plant, for which it's application was for, used 649°C steam at 2000 Psi. The requirements of the materials used in the construction of the plant therefore had to perform well in various areas. These included weldability, high creep resistance, non-age hardening and otherwise present itself as an attractive material for design properties.
Throughout the 50's research began on the strengthening effects of various amounts of major alloying elements including chromium, molybdenum, niobium, aluminium and titanium. It wasn't until the 60's that changes to the composition of the material began. Chromium and Molybdenum elements were increased to their current levels of 22% and 9% respectively, and this greatly increased the alloy's corrosion resistance.
The Composition of INCONEL Alloy 625
Now you know the brief history behind the development of this superalloy, we can now begin to explore the composition of INCONEL alloy 625.
The superalloy is a high-performance nickel-chromium-molybdenum best known for its strength, temperature and corrosion resistance. INCONEL Alloy 625 largely consists of nickel (58 – 71%) followed by Chromium (21-23%), molybdenum (8-10%), niobium and Tantalum (3.2-3.8%), Iron (5%), Cobalt (1% Max) and traces of Aluminium (0.4% Max).
The introduction of major alloying elements provide additional benefits that we will explore further below.
The Properties of INCONEL Alloy 625
Exceptional Material Strength
One of the widely known properties regarding INCONEL Alloy 625 is its excellent material strength. The composition of a nickel-chromium base is supported with the hardening mechanisms of niobium interacting with molybdenum.
The additional benefit of niobium interacting with molybdenum is that it offer strength without the need for precipitation-hardening treatment. The resulting parameter of this superalloy is a tensile strength of 690 MPa and a yield strength of 275 MPa.
High Temperature Resistance
INCONEL Alloy 625 can handle extreme heats with a melting point of approximately 1300°C. In the presence of oxidizing agents at high temperatures, the titanium and niobium compositions of the oxide film increase to form a natural layer of protection around the material.
High Corrosion Resistance
Due to the unique nature of the composition of INCONEL Alloy 625, the superalloy has displayed a high level of resistance to corrosion. It therefore makes this material the ideal choice for applications under high saline seawater and in milder environments such as fresh water.
INCONEL 625 is naturally protected by the nickel-chromium matrix that forms part of its composition. The molybdenum meanwhile protects this superalloy against pitting corrosion. When in 15% sulfuric acid, INCONEL 625 will corrode at a minimal rate of 0.188mm per year.
High level of Fabricability
The design of INCONEL Alloy 625 ensured that this superalloy had better weldability than other alloys that were developed earlier. Its high creep resistance and yield strength ensures this material is well suited in pipes, tubes and plant equipment.
The applications of INCONEL Alloy 625
INCONEL Alloy 625 is one of the most versatile alloys in the world and many industries benefit from its qualities. Below, we explore some areas where this superalloy is being used today
Waste and Energy
Sustainability and renewable energy has been a hot topic for modern day society as it looks to fight back against climate change. Many methods have been adopted to limit our carbon footprint and make the environment a better place to live.
One such method is the combustion of refuse to produce energy and recover recyclable materials before and after burning. Using this method has been found to increase energy production and lower reliance on landfills for disposal requirements. It has also helped reduce our dependency on fossil fuels such as coal, oil and gas and has helped provide society with a recyclable source of materials.
As such, it has become a key method in environmentally sound refuse disposal programs across the world. The environment during this process however, is highly corrosive due to the high level of halides present.
INCONEL Alloy 625, as discussed earlier has a minimum composition of 58% Nickel. Nickel-based alloys have a proven track record for its excellent resistance to halogen attacks, making INCONEL Alloy 625 the perfect choice in the application of pipes.
This INCONEL alloy is thought to outperform steel tubing by a factor of 10 based on its excellent corrosion rate of less than 0.25mm/y!
Seawater – Oil and Gas – Marine
The high nickel content present within INCONEL Alloy 625 provides it with excellence resistance to corrosion from chlorides present within the sea. Combined with high tensile strength, it makes this superalloy the ideal choice of material for marine applications.
It has seen use within propeller blades, propulsion motors and sheathing for undersea communications cables due to the highly corrosive environments they are exposed to.
Aerospace
Famed for its high tensile strength, INCONEL Alloy 625 has been a popular material for use within the Aerospace industry. The additional benefits of high creep strength, high rupture strength and excellent weldability makes this material an ideal choice for various aerospace applications. These include, ducting and exhaust systems as well as seals and thrust systems.
Your Next Project
As a leading expert in the field of Metal Spinning, and the leading organization in the UK Metal Spinning Industry, Excell's services have been widely sought after worldwide. With the vast skills and knowledge required, we can ensure quality products are delivered on time and to your requirements!
To get started on your next project with us, and to determine the best possible solution for your industry needs, you can fill out a Quotation Form. Our team are on hand ready to help you!
INCONEL alloy 625 recently made an appearance within our Metal Spinning operations, and it certainly earned its respect as a 'superalloy'.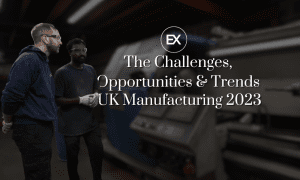 Insights

In today's blog post, we will take a closer look at the challenges and opportunities that have presented themselves this year. Let's explore some of the external factors that are shaping our industry today.
Read More »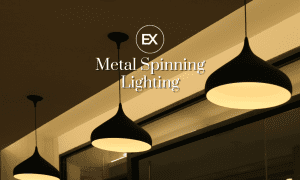 Insights

In today's blog, we will explore more about the metal spinning technique that helps light up our homes and streets. We explore some of the materials used for lighting in addition to the innovative designs metal spinning has to offer. Let's illuminate you with knowledge!
Read More »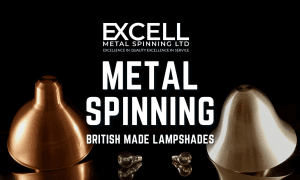 Best Practice

In this blog, we explore a brief on how metal spinning works and why it is so adept at making lampshades. We will also take you through how we can help with your lampshade projects, showcasing real world examples of our work. So enough talking, and let's get straight to it.
Read More »