Excell Metal Spinning Ltd. are delighted to appoint Alex Melo-Mora as Digital Marketing Executive. Alex brings with her years of experience and her work at Excell will see her raise the profile of our organisation across various online marketing platforms. Along with her experience, Alex brings with her an energetic and enthusiastic personality; a most welcome asset to the team.
Alex is a passionate advocate of Manufacturing and told Excell Metal Spinning Ltd. "I believe manufacturing in the UK is important because we can produce high quality products in an eco-friendlier manner while bringing together communities and supporting the UK economy"
We sat down with Alex to learn more about her and her responsibilities. Let's see what she had to say!
What brought you to apply for a job in digital marketing?
I studied Marketing and Design at university and rather than go straight into an internship I chose to travel to Australia for a year. When I returned to the United States, I handled marketing along with administrative duties for an amusement park and then an apartment complex.
After moving to the UK last November, I knew I wanted to fully immerse myself in the digital marketing world. My previous experience grew my passion for social media, branding, and events which led to my focus on digital marketing. From there I found Excell Metal Spinning Ltd. and saw an incredible opportunity to educate others on what metal spinning is and to promote an interesting company and service that not many people know about.
What's your key role and responsibilities?
My role is to work within the marketing team to create strong digital marketing strategies to build lasting digital connection with customers, analyse data and launch campaigns to increase brand awareness. Here, I would also provide creative ideas for content marketing, and other techniques to drive traffic to company pages and generate interest in company products and services. I'm also naming myself the unofficial office baker and will bring in the many treats I like to bake so I don't eat them all myself!
What do you most enjoy about the world of digital marketing?
My favourite aspect of digital marketing is the psychology behind it. I think it's so interesting to learn about different companies, products, and customers. You gain a deeper understanding of areas you may not have known about before (depending on what the company does or sells) and you learn more about the way individuals think. No one marketing strategy works for everyone and I like to learn about what works best for each project. I also marketing is always evolving and you're constantly growing and learning because of it.
What digital campaigns or advertising have really caught your eye this year?
The most memorable ad for me is the Facebook Portal ad. The dead silence that comes with the ad as two women use sign language to talk to each other was so clever. Whether you're paying attention to the ads or not you can't help but look up each time it's on to check the TV is still working. Is there a longer break between ads and the show starting again? Did I sit on the remote and turn off the TV again? (Yes that has happened before…). Whatever crosses your mind when the ad starts it makes you look up to watch the ad and eventually you recognize the silence as the Facebook Portal ad.
So, from what you've seen so far in the world of Metal Spinning – what are you most looking forward to?
To be honest, metal spinning is a brand-new concept to me. Even when I started my research, I truly didn't realize how many avenues metal spinning can apply to. This is why I'm most excited to learn more about the industry and the MANY applications for metal spinning. I'm also excited to learn about the craft and what makes Metal Spinning beneficial to each individual consumer.
What are your impressions of Excell Metal Spinning Ltd.?
My first impressions of Excell Metal Spinning Ltd. was that they are extremely welcoming and genuinely want their employees as well as the company to grow and thrive. I love learning that metal spinning is very eco-friendly, and that Excell Metal Spinning Ltd. is doing their part to be as eco-friendly as possible.
What makes you tick outside of work (what do you enjoy doing outside of work)?
I love cooking/baking, music festivals, board games, rollerblading, learning to play the ukulele, and traveling.
It is certainly an exciting time for Excell Metal Spinning Ltd. as we welcome Alex to the Marketing Team. You will find Alex regularly blogging and producing content across Excell's socials so be sure to say hi when you can!
Excell Metal Spinning Ltd. are delighted to appoint Alex Melo-Mora as Digital Marketing Executive. Along with her experience, Alex brings with her an energetic and enthusiastic personality; a most welcome asset to the team.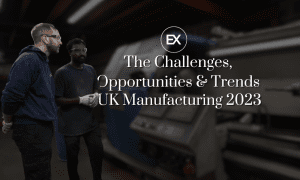 Insights

In today's blog post, we will take a closer look at the challenges and opportunities that have presented themselves this year. Let's explore some of the external factors that are shaping our industry today.
Read More »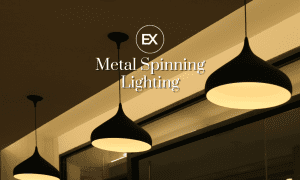 Insights

In today's blog, we will explore more about the metal spinning technique that helps light up our homes and streets. We explore some of the materials used for lighting in addition to the innovative designs metal spinning has to offer. Let's illuminate you with knowledge!
Read More »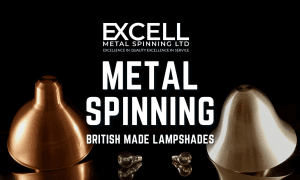 Best Practice

In this blog, we explore a brief on how metal spinning works and why it is so adept at making lampshades. We will also take you through how we can help with your lampshade projects, showcasing real world examples of our work. So enough talking, and let's get straight to it.
Read More »