Metal Spinning British Made Lampshades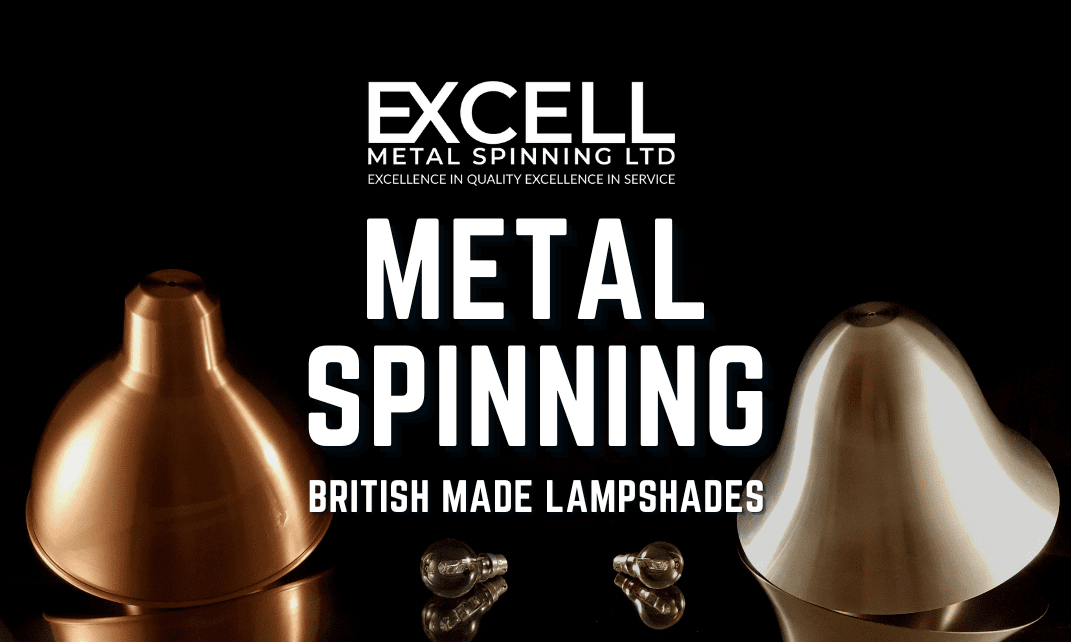 Don't forget to share this article:
Metal Spinning Lampshades - Introduction
Did you know that some of the world's largest Lampshades were metal spun? In fact, its on record that lampshades as large as 120 inches in diameter were created using metal spinning. That's almost 10 feet wide!
And yet, the artisanship of Metal Spinning often goes under the radar. This age old craft has played a key role throughout history and continues to do so in the modern era. The technique of forming metal discs at extremely high speeds over a mould or chuck, has enabled the creation of stunning and sophisticated design. Lampshades are a prime example, and with metal spinning, can be made in all shapes and sizes from a wide range of metals.
Of course, metal spinning offers many benefits in the supply of lampshades in particular. From improved durability and added elegance to flexibility in custom design. For this reason, Metal spinning continues to play a key role and we will explore more on this in today's blog.
It goes without saying that Excell Metal Spinning Ltd. continues to lead industry in the UK. Through its commitment to British made, high-quality components, Excell pushes the boundaries of what can be achieved. As a reliable partner of lampshade supply, Excell is undertaking new challenges daily to meet industry needs.
In this blog, we explore a brief on how metal spinning works and why it is so adept at making lampshades. We will also take you through how we can help with your lampshade projects, showcasing real world examples of our work. So enough talking, and let's get straight to it.
Request a Quote
Send in your request for quotation via email by clicking the Email button below
How metal spinning works is a topic widely covered in our blogs. In fact, we have published a detailed guide on metal spinning that you can read here. To summarise, the process consists of spinning metal discs at high speed, forming them over a mould. We often hear how our craft shares similar traits to that of pottery. Moreover, this craft is gaining wider acceptance as an efficient manufacturing method worldwide.
Although falling under the radar, metal spinning has been around throughout most of human history. It can be performed by traditional manual methods, or using modern day CNC technology. The advancements made in technology have consequently unlocked even greater capabilities. In addition, a vast array of materials can be used, including copper, Brass, aluminium and steel. Furthermore, metal spinning can produce unique geometries perfect for lampshade design.
There are a multitude of lampshade shapes that can be produced with metal spinning. These include;
Hemispheres
Cones
Cylinders
Parabolas
Ellipses
And more
Our YouTube Channel showcases many examples of our work, demonstrating the skill of our craftsman. You can watch a quick video below of how we make lampshades using CNC technology:
Why Choose Metal Spinning for Lampshades?
It is hugely advantageous to opt for metal spinning as a source of supply for lampshades. Comparing this manufacturing method over others, i.e. casting, forging or machining, it can be understood why.
Sustainability has been a key subject within industry. Environmental considerations continue to play an important role within worldwide manufacturing. Unlike casting or machining, metal spinning fully utilises the metal disc. Any trimmings are subsequently recycled, therefore making this method more environmentally friendly as a result.
Economically, metal spinning is much more competitive on costs, especially on tooling. Casting or forging often require complex and costly dies or moulds. In comparison, tooling used in metal spinning is relatively simple and inexpensive. Likewise, tools used in metal spinning can last for thousands of cycles. Therefore making them more durable and economical in comparison.
Increased production speeds also positions metal spinning as an ideal method of lampshade production. Casting or forging can often take hours or even days! On the other hand, CNC technology automates the metal spinning process with precision and speed. The resulting outcome means services like ours, can meet the demands of high and low-volume orders much quicker.
Metal spinning is not only a practical and efficient method of producing lampshades, but also a creative and artistic one. Our craft creates lampshades that reflect your style and personality, whether you prefer contemporary, industrial, vintage, or any other design. What's more,  it can create lampshades that enhance the lighting effects and ambiance of your space.
How Excell Metal Spinning Ltd. Can Help You with Your Lampshade Projects
Excell Metal Spinning has been operating for over two decades. And in that time, have supplied millions of components to a wide range of industries. Our team of trusted professionals have a combined experience of over 150 years, taking on new challenges every day.
As part of our service, we tailor-design tooling and components to your specification and requirements. By utilising a wide array of materials and our metal spinning capabilities, we bring concept into reality. It is why we are a trusted leader in UK metal spinning, certified ISO 9001 and members of 'Made in Britain'.
Examples of our work for the lighting industry can be found across the world. From restaurant chains to retail outlets and even lighting up our streets! Lighting designers like Sam Nichol trust Excell to produce high-quality lighting components in good time. Feedback we receive from those using our service is extremely positive. As Sam Nichol explained, items produced by Excell arrive "as expected, earlier than expected with excellent communication". You can read more about Sam Nichols story using our service here.
Metal Spinning continues to play a significant role in the manufacture of many components. The benefits metal spinning provide, particularly in the creation of lampshades, can unlock many possibilities. With shapes ranging from ellipses, cylinders, cones and parabolas in a vast array of material, designers can truly light up the room.
And by choosing Excell Metal Spinning as a source of supply for lampshades, you can guarantee high-quality. With over 150 years of combined workforce experience, and proudly flying the Made in Britain flag, we turn concept into reality. Lighting designers across the nation, and overseas, look to Excell for the best lighting components. In fact, getting a quote from us could never be easier. Our team are on hand to provide you with competitive costs and accurate lead times. Simply email sales@excellmetalspinning.com, or fill out our Quotation Form. We aim to deliver quotes within 24 hours! 
Request a Quote
Send in your request for quotation via email by clicking the Email button below
Don't forget to share this article: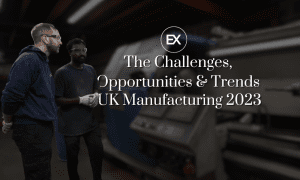 Insights

In today's blog post, we will take a closer look at the challenges and opportunities that have presented themselves this year. Let's explore some of the external factors that are shaping our industry today.
Read More »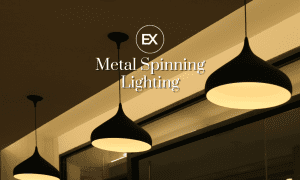 Insights

In today's blog, we will explore more about the metal spinning technique that helps light up our homes and streets. We explore some of the materials used for lighting in addition to the innovative designs metal spinning has to offer. Let's illuminate you with knowledge!
Read More »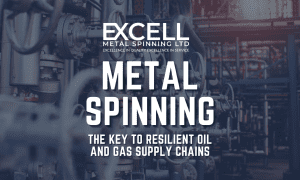 Insights

Explore how metal spinning can help mitigate risks associated with environmental concerns, geopolitical instability, and supply chain disruptions
Read More »