Curtis Bligh's End of Financial Year Statement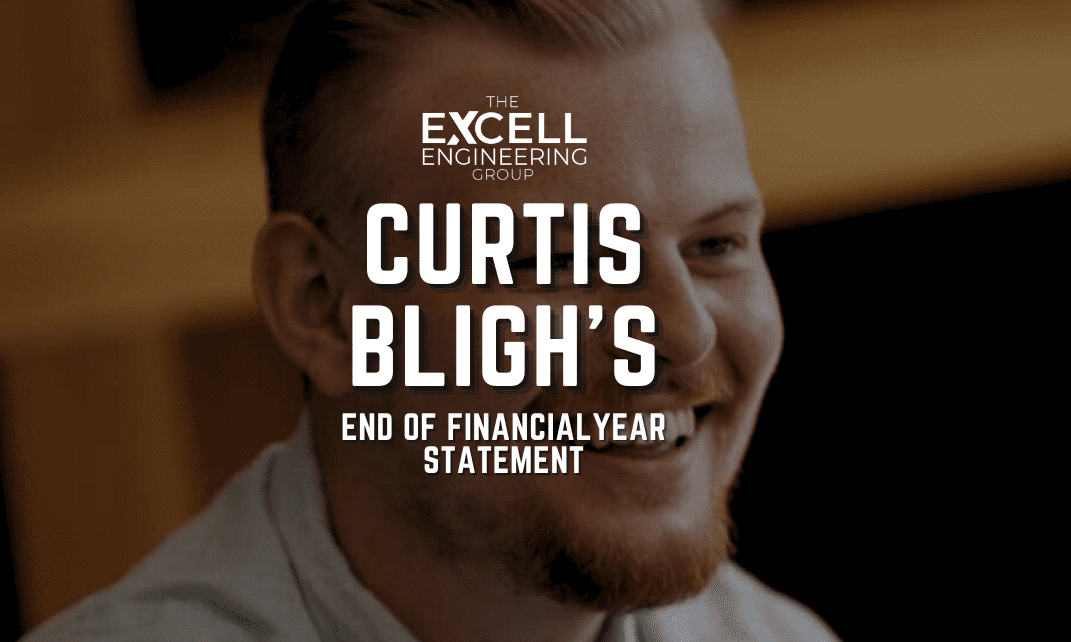 The 1st June marks the beginning of the New financial year for the Excell Engineering Group. And as we embark, on what will be the companies 23rd Year of doing business in the UK manufacturing industry, it's important to reflect on the challenges we have overcome and the milestones we have achieved.
The past year was wrought with many challenges which saw record breaking Energy price hikes and rising inflation. As an SME, particularly a niche in manufacturing, we had to navigate an economy in crisis, turbulent UK politics, and rising costs across the board.
2022/23 was a year that see the Excell Engineering group focus on building resilience, strengthening areas of business, and building towards further longevity of our Engineering Group. We've been hard at work in the build up to our new financial year by offering greater transparency in the services we provide. And we have been paying special attention towards making improvements in production efficiency for JIT deliveries.
We continue to embrace a continuous improvement mantra and recent investments have yielded a 72% boost in productivity over the past couple of months. Especially with Excell Metal Spinning Ltd. This included the addition of seven new members of the production team, the inclusion of a weekend shift pattern, and the streamlining of internal network software.
The improvements we are making in our internal network means we will soon be able to offer even greater transparency to our customer base, with some exciting projects being rolled out this summer! (We will talk more about this in July! 👀 )
We had more good news upon receiving preliminary data that has provided us with an insight of financial performance across the Group. We have seen a 15% increase on year-on-year turnover. Although somewhat a vanity metric, Excell's longevity is clear and this provides yet more evidence the Group is headed in the right direction.
The marketing front is also looking great, with the marketing team reaping the rewards for their efforts. Alex's social media prowess has provided Excell with a significant social presence. Her work has broken a company record with just under 4m views on a single video on Facebook, not to mention a huge leap forward for engagement metrics. Meanwhile, our website continues to go from strength to strength in SEO, with now a worldwide reach in all things Metal Spinning.
We now begin our plans for this financial year. Further investment of our internal network along with expansion plans are certainly on everyone's mind. Our commitment to our customers as a reliable Metal Spinning partner is at the forefront of everything we do. And it is something we will be keeping in mind as we eye further growth in UK Manufacturing.
Thank you to the staff who have worked tirelessly. Your commitment to Excellence in Quality, Excellence in Service is clear to see. Whether that be the phenomenal craftsmanship of every day items, to the hidden heroes of admin.
Thank you to our customers for their patience and support. Meeting up with a vast array of unique businesses up and down the country is one of my favourite parts of my role. It is certainly something we will look to continue this year!
And thank you to you, the reader. For your support across our social media channels and our website. Sharing our craft, and knowing that it brings joy to you and countless others is a big motivator to the Excell team. Let's continue the journey and see where 2023/24 takes us!
Don't forget to share this article:
Best Practice
In this blog, we explore a brief on how metal spinning works and why it is so adept at making lampshades. We will also take you through how we can help with your lampshade projects, showcasing real world examples of our work. So enough talking, and let's get straight to it.
Read More »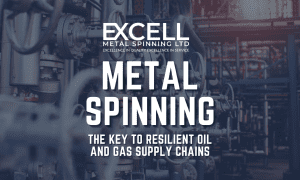 Insights
Explore how metal spinning can help mitigate risks associated with environmental concerns, geopolitical instability, and supply chain disruptions
Read More »
Insights
Spinning Towards Sustainability: Excell's Green Journey Join us as we explore the remarkable partnerships, local connections, and sustainable initiatives that shape our commitment to a
Read More »