Metal Spinning HVAC: Giving Businesses a Competitive Edge
Don't forget to share this article:
Best Practice
In this blog, we explore a brief on how metal spinning works and why it is so adept at making lampshades. We will also take you through how we can help with your lampshade projects, showcasing real world examples of our work. So enough talking, and let's get straight to it.
Read More »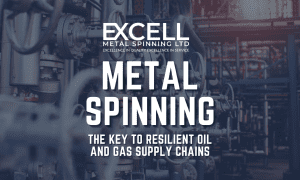 Insights
Explore how metal spinning can help mitigate risks associated with environmental concerns, geopolitical instability, and supply chain disruptions
Read More »
Insights
Spinning Towards Sustainability: Excell's Green Journey Join us as we explore the remarkable partnerships, local connections, and sustainable initiatives that shape our commitment to a
Read More »